Sage – Innovate with the world's best
Online Event - 25/10/2023 2:00 pm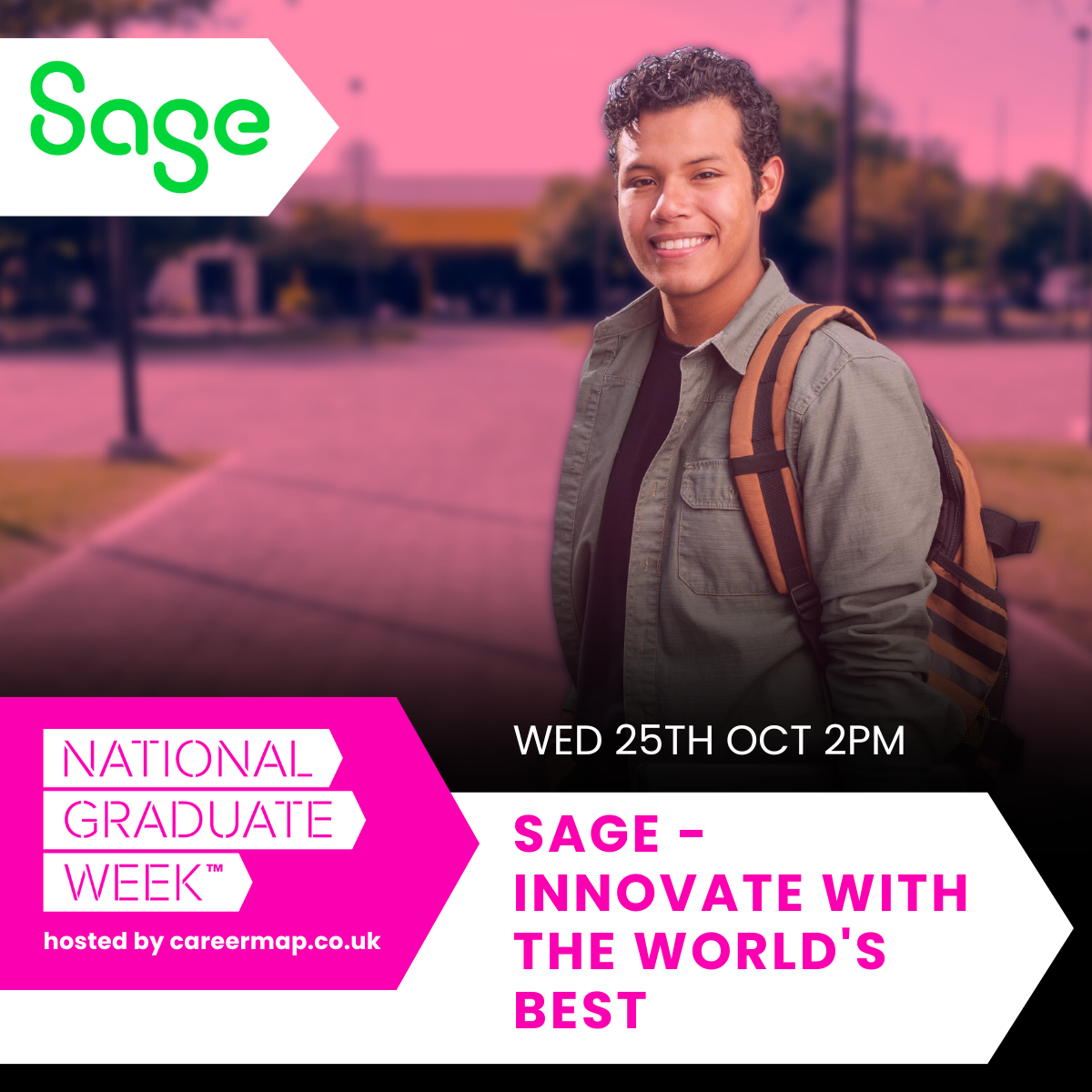 We are reimagining how entrepreneurs and businesses worldwide work. And if you are ready to apply your studies to solving business problems, we want you. No matter what your degree course is.
As a graduate at Sage, you'll have an influence on one of the leading businesses in accounting, business management, and people management software. Sage isn't just another business though, we actually care.
Want to hear more
Discover more with us! Join our event to hear from Sage colleagues at varying career stages as they share their distinctive Graduate 'Entry into Sage' stories, where they are now and why they chose Sage. Gain valuable insights from our diverse panel, where you can also ask questions and learn from their experiences.