Calling All Graduates: Get Your Career on Track with Network Rail
Online Event - 25/10/2023 11:00 am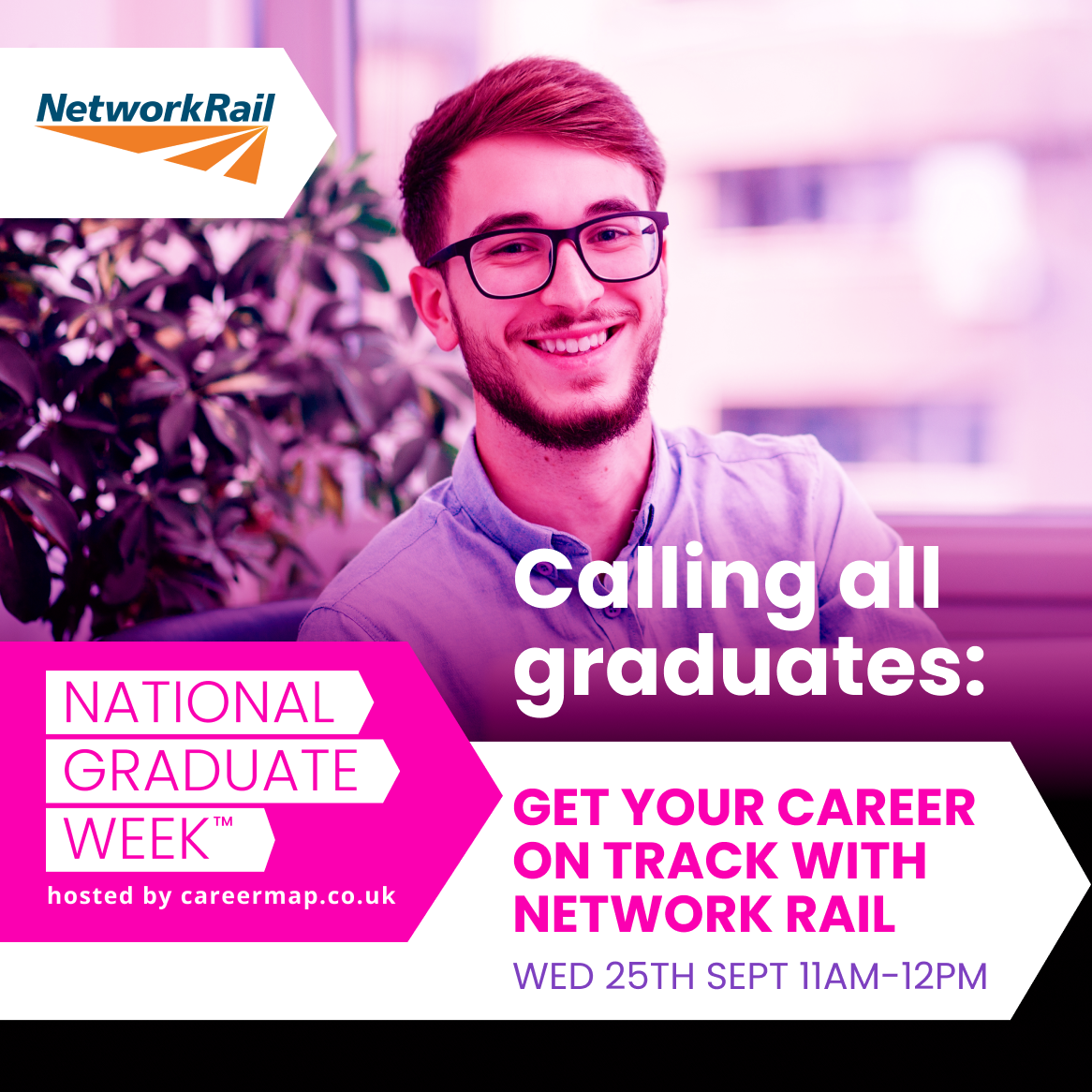 Calling All Graduates: Get Your Career on Track with Network Rail Are you prepared to launch into a journey that has the potential to shape your career in ways beyond your imagination?
Are you intrigued by the prospect of contributing to some of the most significant railway infrastructure in the UK? Eager to make a meaningful impact on the lives of millions?
We invite you to be a part of an engaging and dynamic session featuring the Network Rail team. Gain valuable insights into their organisation, explore the diverse opportunities available to graduates like you, and discover how to excel in the application process.
Mark Your Calendar: 25th October at 11am
This is an opportunity you won't want to miss. Secure your spot now by RSVPing and access exclusive insider knowledge firsthand from the Network Rail team!