Future Delivered – Insight session into our 1st class graduate programme
Online Event - 26/10/2023 5:00 pm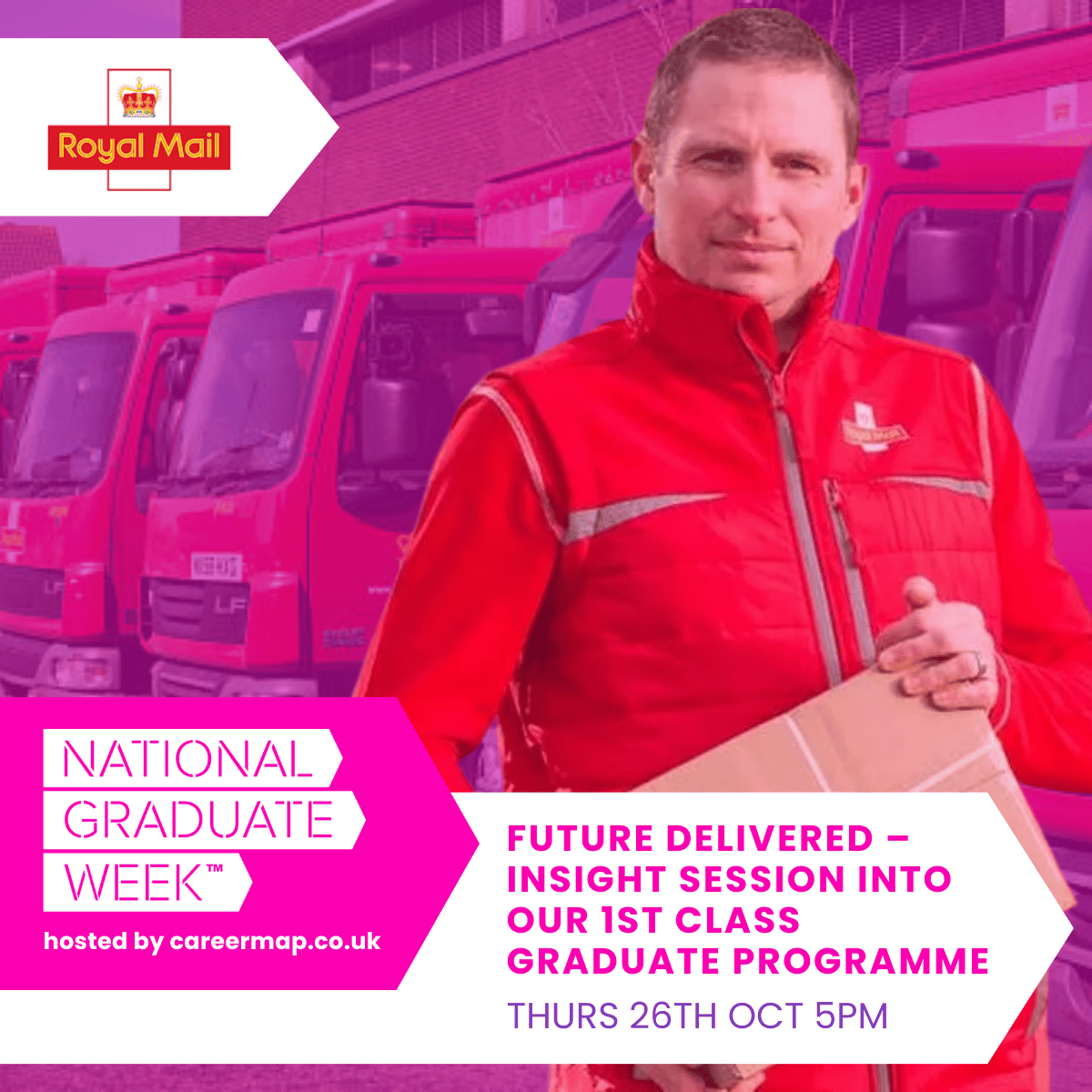 Royal Mail is something special – a rich history and a well-loved brand we are rightly proud of. We employ over 150,000 employees and have an exciting future as a digitally innovative brand; helping to connect customers, companies and countries. Are you interested in hearing more about an organisation who have been operating for over 500 years?  Want to explore a huge international business operating across 40 countries who are developing a modern network to deliver letters, parcels and new products.  
Our event will give you an insight into life at Royal Mail Group and our commitment to supporting professional career opportunities for graduates. This is an opportunity to discover more about the variety of roles on offer, ask questions and hear about our innovative and exciting work environment.
You will have a chance to connect with business representatives, the early careers team and some of our most recent graduates.
What to expect:
Introduction to Royal Mail Group and our culture
Understand more about our rotational graduate programme
What its like to work for Royal Mail Group and what you will learn
Q&A
And much more