Engage your graduate gear!
Online Event - 23/10/2023 9:00 am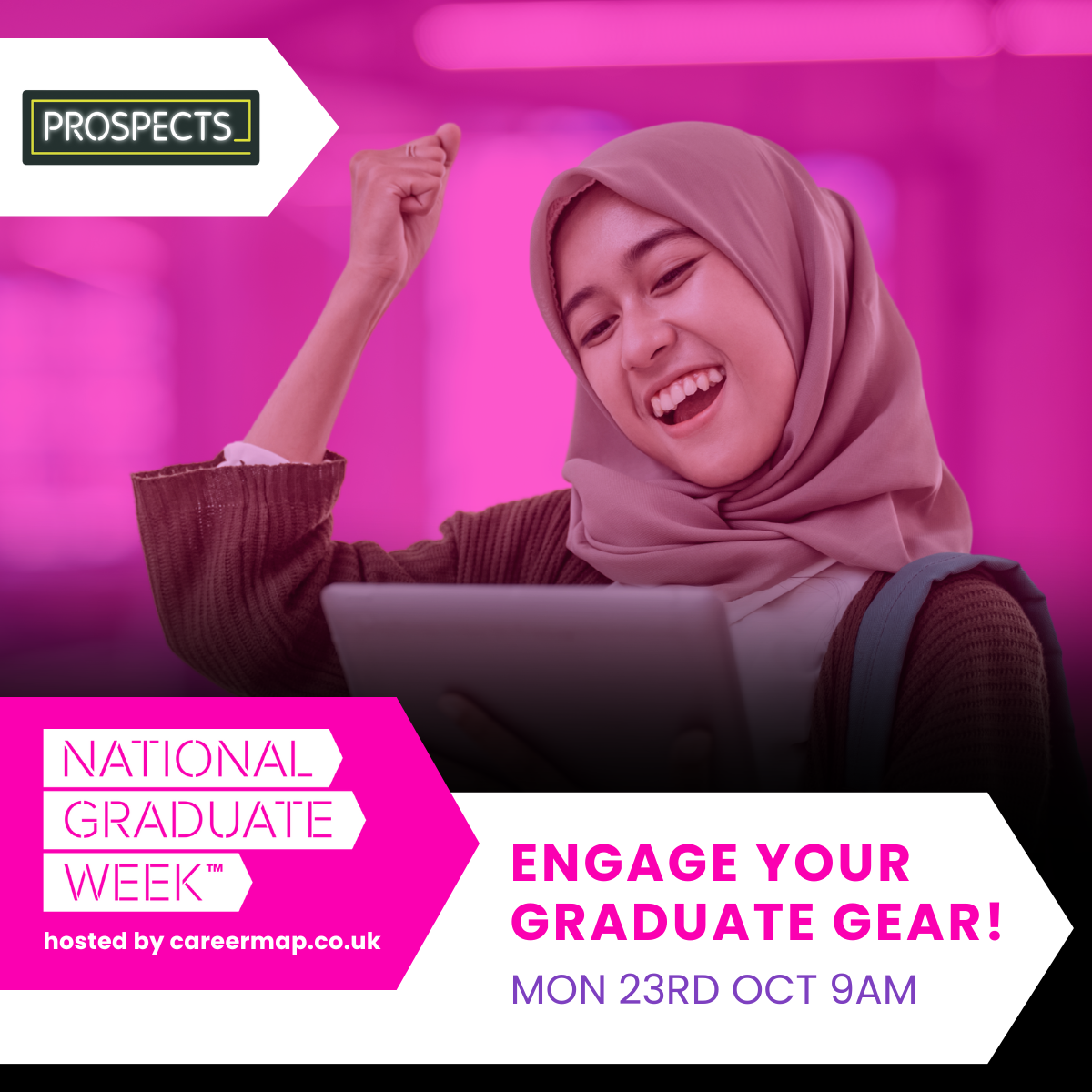 Join Prospects for the opening session of National Graduate Week as we explore what it means to become a graduate and how you can give yourself the best possible chance of success. A world of opportunity awaits you and Prospects is here to give you the tools you need to navigate your way into the future!
Presenters:
Sam Breslin, Head of product, Prospects/Jisc
Sam has twenty years' experience in developing products and services that helps students turn themselves into graduates. As Head of product at Prospects, Sam manages Prospects.ac.uk, including the essential planning tools Planner and Job Match which help thousands of students every year understand the wealth of employment and further study opportunities that lie ahead of them.
Chris Rea, Head of commercial services, Prospects/Jisc
Chris has worked in the early careers industry for thirty years and regularly writes and speaks on crucial student and graduate matters, including postgraduate funding, internships, social mobility and career planning.
Chloe Tambling, IT graduate, Edtech and co-design, Jisc
Chloe joined Jisc as an IT Graduate in 2022 following her graduation from Birmingham City University with a degree in Business Information Technology. As part of the graduate scheme Chloe is currently rotating around Jisc, gaining exposure to different aspects of the business as she navigates her path forward in her career.