Achieve the exceptional with JLR
Online Event - 23/10/2023 3:00 pm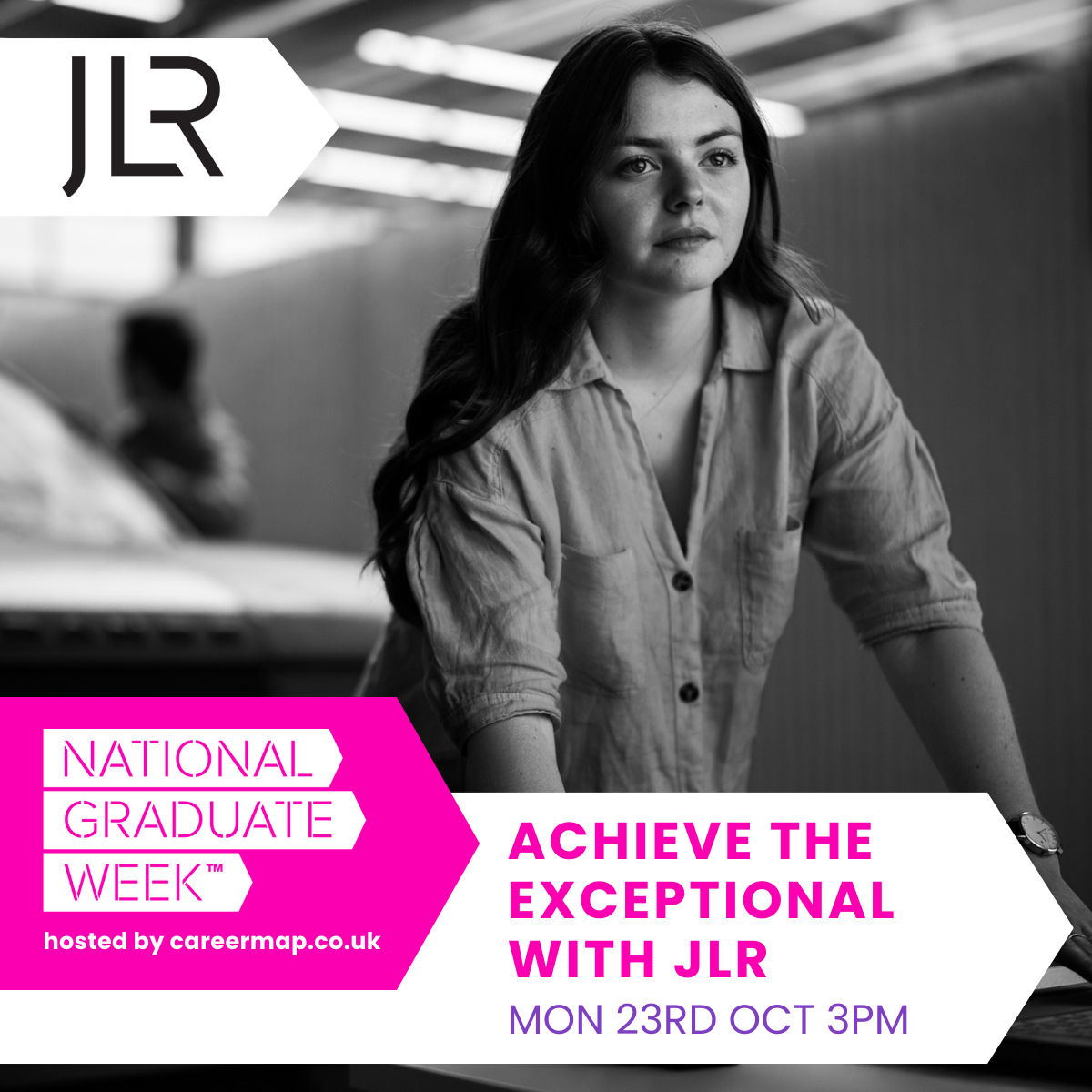 At JLR, we're evolving the world of modern luxury. Creating vehicles that are era-defining across distinct brands with profound cultural influence worldwide. Range Rover. Discovery. Defender. Jaguar.
Our graduate programmes will provide you with the perfect blend of personal and professional development to help bring your career to life and make a long-lasting impact, with us at JLR.
Join our webinar to hear more about our open graduate roles at JLR, the benefits of joining a graduate scheme, and some tips to help you succeed in your applications!
KEY TAKEAWAYS:
Learn more about JLR and our available graduate programmes and assessment timelines.
Understand the benefits of starting your career via a graduate programme and how it can lay the foundations for your future career.
Hear from current graduates on programme about their experiences.
Gain some tips and expertise to help you ace your applications and succeed through the assessment process.