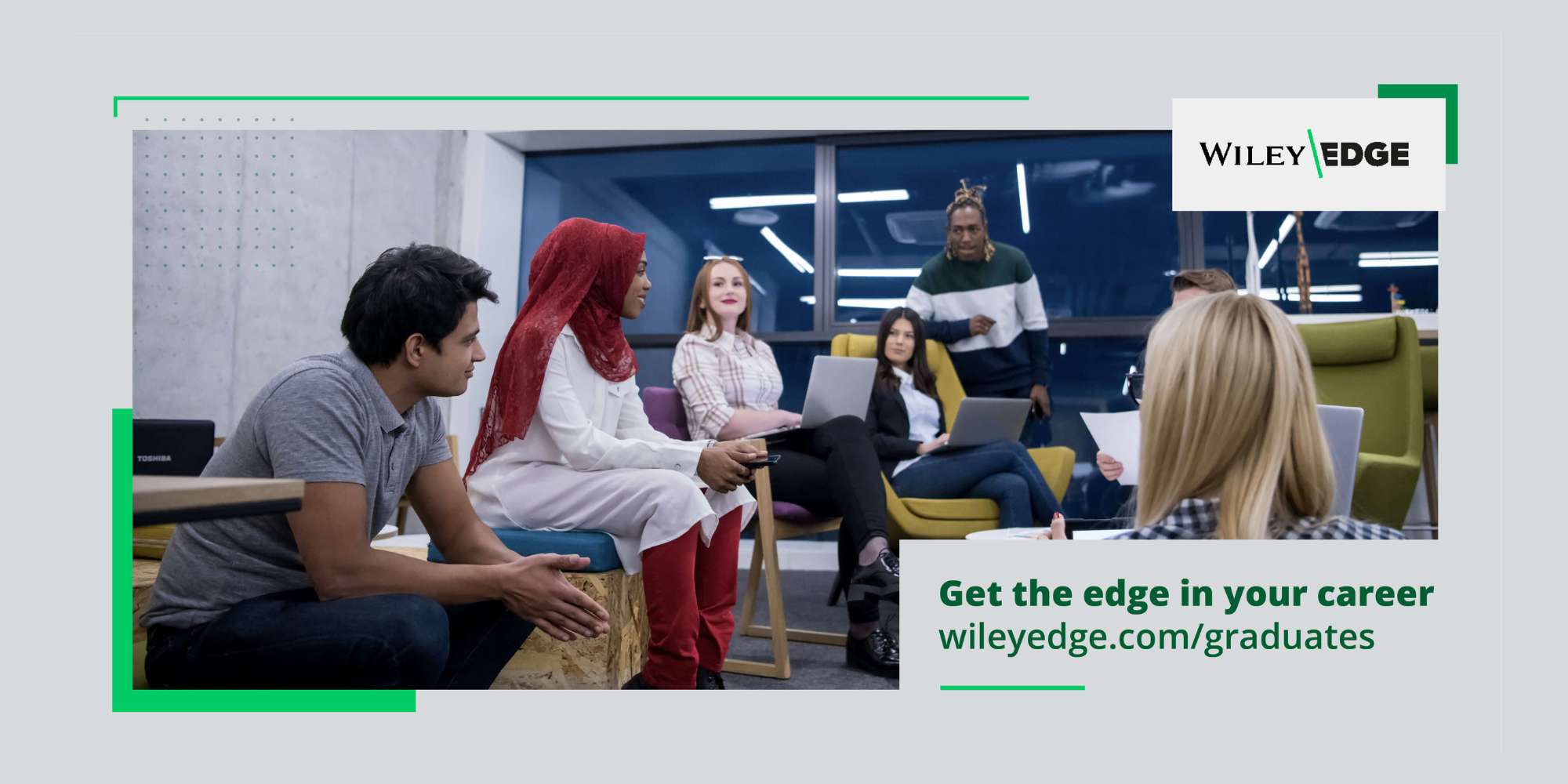 Wiley Edge gives you the edge in your career.
Paid training. Ongoing support. Job opportunities with leading global employers. Our graduate program has helped over 3,000 graduates get a foot in the door in technology, banking and business. You'll start by training for 3-12 weeks at our Academy to prepare you for your role. Once you're up to speed with the latest skills and industry knowledge, we employ you throughout your 12-24-month placement with one of our clients. (We work with investment banks and other big companies in industries from healthcare to aviation to insurance.) You'll get properly stuck in: it's your chance to learn, grow and really make an impact. You'll earn a salary increase every 6 months, progressing with help from a tailored online learning plan.
Afterwards, the vast majority of graduates continue their career with the client as a permanent employee.
At Wiley Edge, we believe in fairness from the start. We don't lock you in with exit fees. You'll never have to pay a thing.
We also believe that potential exists everywhere. We hire from all universities and look beyond grades, opening doors to people from all backgrounds. The result? A supportive community of diverse graduates who are all going further, together.
We're part of Wiley, a 2 billion dollar research, education and publishing company. Wiley has been unlocking human potential for over 200 years. At Wiley Edge, we're doing this for graduates across the globe – bridging the skills gap to launch careers.
Here at Wiley Edge, we've launched 3,000+ graduate careers.
31% female, 51% ethnic minorities
Sarah Greenidge is a Wiley Edge Alumni Java Developer for one of the top investment banks in Canada. She graduated from McGill University in 2019, majoring in Computer Science with a Minor in Linguistics. Being a woman of color and gender minority in a STEM field has been challenging.
Sarah's story will encourage others to persevere until they find their way. And her interview tips will increase a candidate's chance of success.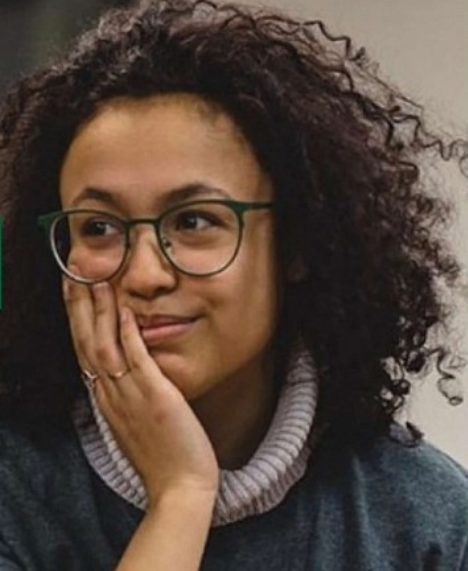 WHAT WAS IT LIKE BEING IN AN UNDERREPRESENTED GROUP AT UNIVERSITY?
First of all, you're in a minority group being a woman of color in computer science. In a large classroom at McGill with 200 something students, only about 20 to 30 of them are STEM girls.
When I started at McGill it was mostly male dominated in computer science. They weren't many clubs designated for minorities or women in programming. All the group interests were generic and broad so I joined engineering-based clubs with black students.
Also, we didn't have many events for minorities; they were mainly department and engineering events.
I started to feel more welcome when a female professor gave me a chance to integrate with her team and start a project. She wasn't in the computer science department, she was in geography. That's how I started doing some work in research.
In my final years of university it was good to see greater diversity and groups for women.
WHAT IS IT LIKE AT WILEY EDGE?
My time with Wiley Edge has been a welcoming experience! I was contacted by a female recruiter who is also a woman of minority. It was nice to feel that I was being given an opportunity by someone who probably felt the same as me and experienced similar challenges in life.
Working as a Wiley Edge Alumni has provided me with access to many resources for women in tech and women of color. I joined a volunteering group and was encouraged to develop my career growth. It was like, 'let's help you build a career here and build a path to help you grow.' This is something I did not experience at university.
I also feel like they are many efforts within my team to diversify and make sure that everyone is listened to and included. This is very important. Our team is balanced and it's not male dominated; women are significantly part of it, and everyone is actively working towards becoming more inclusive. Everyone's voices are heard, and all feedback is taken into consideration. It's been nothing but a positive experience for me.
I really appreciate all the efforts of my recruiter, and the whole Wiley Edge team, to build my confidence and help me succeed within the whole process. This support makes it easier, especially for women and minorities to join in, step up and become leaders in tech roles. It is good to see a lot of female executive directors as role models.
WHAT ADVICE WOULD YOU GIVE TO FEMALE CANDIDATES AND MINORITIES INTERESTED IN SECURING A JOB IN TECH?
Success is not only about skills. It's about having the aptitude to translate a problem into a set of steps leading to a solution. There is no need to be perfect or to give a correct answer, what matters is to show your ability to think through interview questions analytically with a sense of logic.
I struggled a lot with feeling mediocre or not feeling qualified enough. You shouldn't put yourself down like that. Just go for it. You don't really have anything to lose. Don't let those sensations push you back, because everyone was 'mediocre' at some point, before eventually becoming a pro. So, there is hope and possibility to grow, develop and succeed, for everyone.
You just need to get your first chance or opportunity, in order to prove yourself and your potential. It's not easy and comes with experience, but once you get your foot in the door, there's so much room for growth.
It is easier if you can find a mentor, someone to help you, and who can look up and listen to you.
TELL US MORE ABOUT YOUR ROLE AND RESPONSIBILITIES AS A JAVA DEVELOPER
I'm a Java developer, but I also work with a Python and Perl.
My team is really, really great! We were mainly a foreign exchange team made up from groups specializing in foreign exchange or commodities. We create software for logging trades in currency and precious metals and I get to work with a different product owners in the process.
Currently, I am working on a new product development project with the quality assurance team who make sure my code meets their standards and testing requirements.
I've been working with departments in Hungary, China and Japan, so the scope of my role is much broader than I expected when I joined.
Everyone in my team is incredibly supportive. There are no dumb questions. When I'm lost, I just make a call knowing that someone will help me in the next hour or so.
WHAT SOFTWARE LANGUAGES DO JAVA DEVELOPERS NEED?
I recommend you diversify your technical knowledge even if you want to specialize in a specific role because you are going to use multiple tools and software.
The best attitude to have when entering in this field, is to be flexible and ready to learn anything. Of course, you will be working as a full stack when you come in. You're probably not going to be working only with C++ or Java, and even then, you're going to have to be working with build tools and version control and other pieces of software. I have to connect to databases, so I have to know my SQL statements as well.
I work with different sorts of data formats. Working with SQL, comma separated variable, Jason, etc. So you have to broaden your horizons a little bit.
Something very new to me is the Spring Framework which I use a lot.
WHAT IS THE KEY TO A SUCCESSFUL INTERVIEW?
It's all about confidence and being able to ask good questions, and also being able to share the logic that your mind goes through when you go to solve a problem
First, you need to understand that being successful is not only about scoring well in technical tests and answering technical questions correctly. Being successful is about being able to show how you think through the question. What questions do you ask yourself when you're solving a problem?
When you're given a technical question in an interview, you have to 'walk' the interviewer through your entire mental process of tackling the problem. Translate it into a set of steps that lead you towards the solution and describe each one of those steps.
It's not the end of the world if you make some mistakes here and here. You need to show that you're willing to ask questions and can bounce back and learn from little mistakes.
WHAT'S BEST: REMOTE WORKING OR GOING TO THE OFFICE?
Overall, both experiences are great, they are just different and each one of them brings some advantages.
In the Fall, right before the Omicron wave, I worked in the office for a few weeks. Working in an office gives you the chance to develop camaraderie, interact and learn from with other team members and also with people outside your team. I found out about volunteering events, the tools that other people use and the various projects going on at the same time.
Working from home is comfortable and easier to optimize so you put out good work, but also, you're missing out socially. At home, I only interact with my team when I have problems and questions.
We'd love to help you get the edge!
Wiley Edge gives you the edge in your career.
Interested in working in the world of technology or banking with paid training, ongoing support and opportunities at top, global companies? Search all openings and apply!