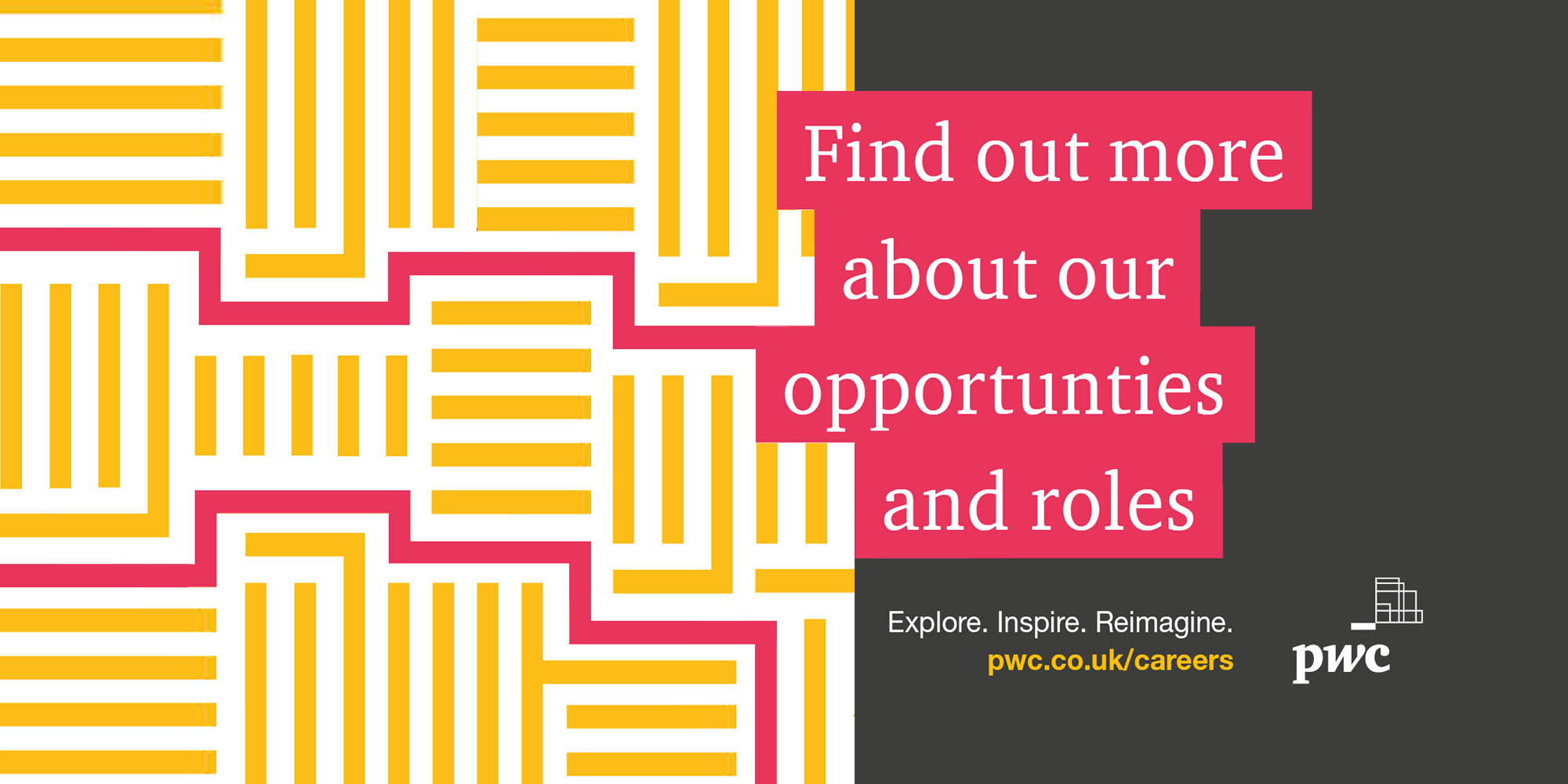 Our purpose is to build trust in society and solve important problems. Joining PwC is your opportunity to learn with purpose, lead with heart and make a positive impact on the world. You'll be part of a stimulating environment working on challenging projects in a culture that embraces difference.
About our Graduate Programmes
Now is an exciting time to join us as our business is evolving. We offer graduate programmes across all of our business areas, many of which provide you with the opportunity to undertake a professional qualification. You'll work on high value projects, learn from experts in your field, and make a tangible difference to our clients and the world around you.
If you're agile in your thinking, adapt quickly to the changing world, excited about working smarter through technology, willing to work hard and care about making a difference in the work you do, we want to hear from you.
Based in our Watford office, Minhaj joined PwC in 2020 as an Audit Associate. Nearly two years on, he's delighted with the way his career is progressing and how his contributions are valued by the whole team.
"My role involves working on audit engagements for a wide variety of businesses, from FTSE100 listed companies to small, local NGOs. It gives me the opportunity to travel to different client locations, where I usually perform audits or carry out stock counts. This is one of the highlights of working in Audit – it gives me the chance to meet new people and build my network, and also travel to cities I've not had the opportunity to explore before."
Minhaj enjoys travelling in his free time as well as for work, and is keen on meeting people from different backgrounds and cultures. He's also a huge fan of sport and loves to watch football, cricket and Formula 1. A little known fact about Minhaj is that he's a black belt in karate and even represented South Africa in the sport.
While he loves to visit new places for both work and pleasure, Minhaj also enjoys spending time at the office, where he's able to collaborate and innovate with his team.
"The Watford office is a great place to work – being in the office makes team activities and collaboration much easier, and it's a great space to meet clients in. It's also just a short train ride away from London, meaning I can easily get into the city for work commitments or meeting with friends."
Reflecting on the successes and challenges he's experienced since joining the firm, Minhaj appreciates how each step in his career journey has provided him with the opportunity to learn new skills and grow his expertise in Audit.
"I'm grateful for both the guidance and the autonomy I've been given at PwC – it's allowed me to challenge myself by taking ownership of my work and building my knowledge of new technologies and systems. One of my proudest moments in the team was when my efforts to improve audit quality were recognised and commended by team members of all levels."
"Working in Audit isn't without its challenges though – preparing for my accountancy exams alongside my work was difficult at first, but it's also helped me to improve my organisational skills and my ability to prioritise my workload."
Here at PwC, we offer support to all our people to ensure they're able to navigate through any challenges that come their way – like Minhaj finding the right balance between work and study. The support we offer is vast, including our bespoke training platform, an in-house careers service, dedicated career coach, and on-the-job training.
"I've benefited from the wide range of advice and support available at PwC, especially the digital upskilling and the introduction to new technologies. The increased use of technology on our audit engagements not only makes the work interesting and fun – it also allows us to spend more time on areas that require greater judgement. With businesses and organisations growing larger and more complex, the use of technology allows auditors to stay ahead of the curve by identifying new risk areas.
As well as having the opportunity to learn new digital skills, working with my career coach has given my confidence a great boost. Not only are they on hand to advise on my career development, they're also someone I can talk to if I face professional or personal challenges."
Here at PwC, our values and their underlying behaviours define who we are and what we believe in. When we asked Minhaj which of our values resonates the most with him, he said "Act with integrity. This value resonates with me the most because acting with integrity is at the core of  both the Audit profession and what we do as PwC professionals. It challenges us and encourages us to consider the ethical implications of our decisions and what they might mean to different stakeholders."