Ocado Group
View our graduate roles
Visit our website
Having become the biggest Tech disruptor in the Retail industry, we now partner with some of the world's largest grocers and provide them with the technology and infrastructure to enable them to deliver the best online shopping experience for their customers. We now have partners in Canada, France, the US, Australia, Spain and Japan with so much more on the horizon.
Our hard work and our values make us who we are: we're in it together, we are proud of what we do and we know we can be even better. We need analytical, tenacious and inquisitive people who can create positive outcomes in a challenging, fast-paced environment and who are looking to join a truly innovative, fast-growing, FTSE 100 business.
Typically recruits
Engineering
Software Engineering/computer science
Non-technical and commercial
Design/creatives
For a lot of our programmes, we consider candidates from all degree backgrounds. We welcome everyone.
JOIN US AT NATIONAL GRADUATE WEEK
Learn More & Get In Touch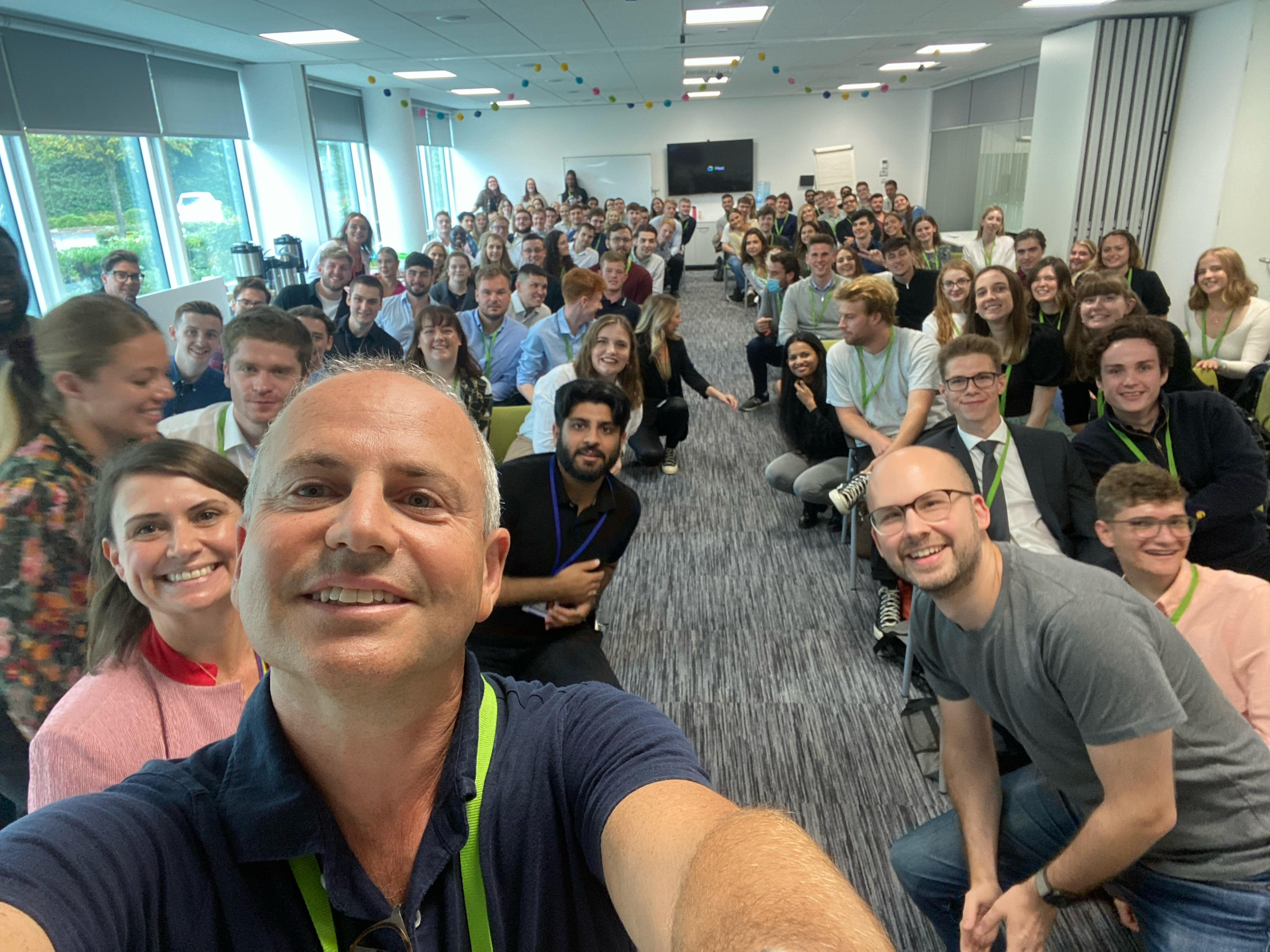 Our 9 Graduate programmes span across every area of the business aim to enable you to fulfil your potential. We need analytical, tenacious and inquisitive people who can make a positive impact in a truly innovative and fast-growing business.
Our 9 programmes consist of:
Analyst
Business Management
Engineering
Engineering Operations
Finance
Logistics Design
Operations Management
Software Engineering
UX
If you take up one of our graduate positions, you'll get a taste of what it's like to work across different teams and/or departments, on work that has a real impact on our rapidly growing business.
Find out what an average day is like for one of our graduates:
https://www.ocadogroup.com/careers/early-careers/graduates/day-in-the-life-of-our-graduates
Be bold, be unique, be brilliant, be you.
Be bold, be unique, be brilliant, be you. We are looking for individuality and we value diversity above gender, sexual orientation, race, nationality, ethnicity, religion, age, disability or union participation. We are an equal opportunities employer and we are committed to treating all applicants and employees fairly and equally. More information about Ocado Group's commitment to Diversity and Inclusion can be found here.
We want to hear from you! Contact us below.
Key Facts
Fact #1
We have 9 graduate programmes and will be hiring over 110 graduates for this intake.
Fact #2
Our graduates, in total, have come from 150+ different degree courses
Fact #3
Although Ocado Groups's head offices are in the UK, we are in over 10 countries.
Fact #4
Ocado Technologies CEO started as a summer intern back in 2008.