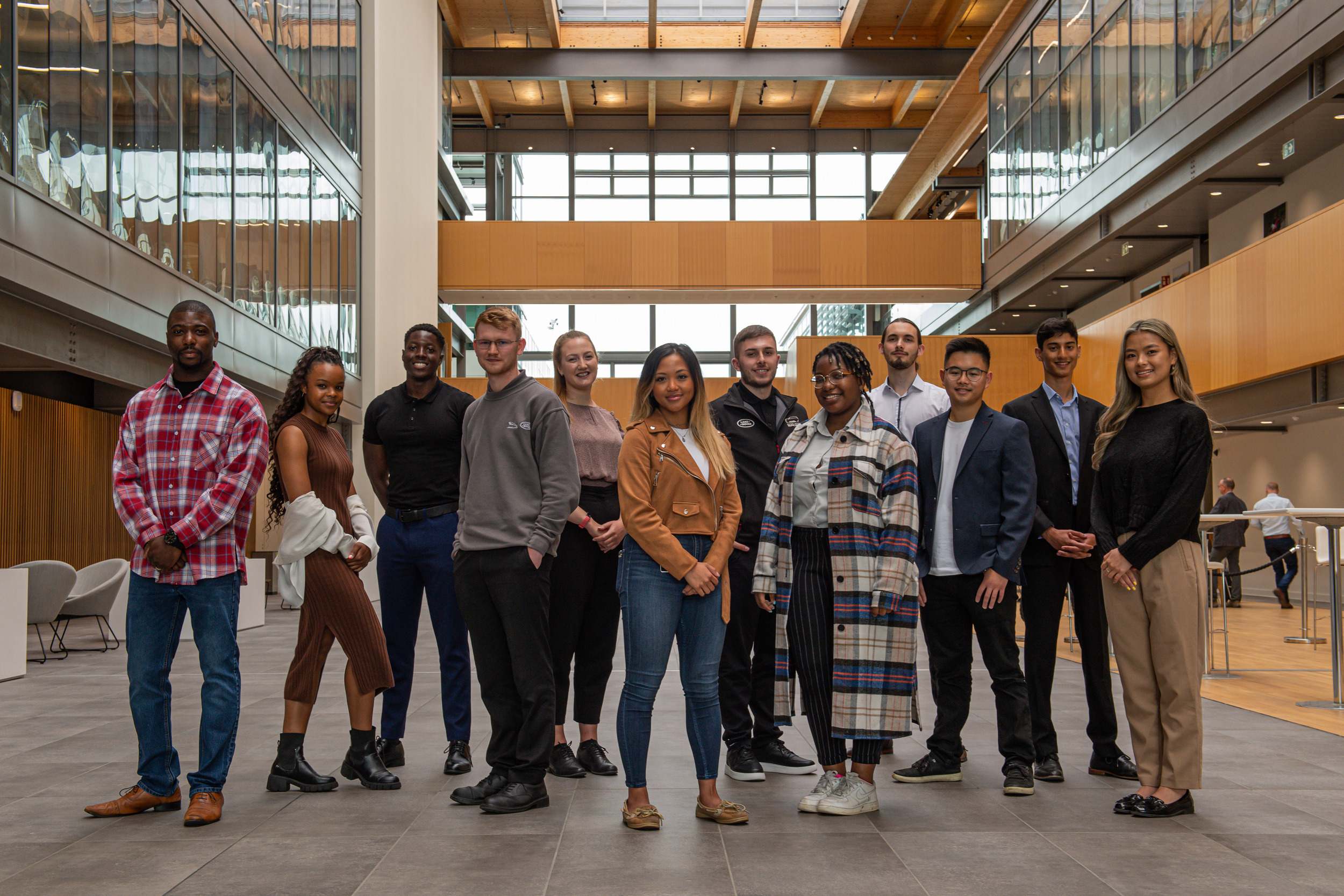 We are reimagining the future of modern luxury by design through our two distinct, British brands.
Our brands are steeped in a rich tapestry of timeless designs that resonate with people, creating an emotional attachment, an intimacy, that is truly unique on the global stage.
JLR has been a wholly-owned subsidiary of Tata Motors, in which Tata Sons is the largest shareholder, since 2008.
Two brands. Two distinct personalities. Both connected by the elements of quality and sustainability that underpin JLR's future of modern luxury by design.
With a passion for learning and ambition to pioneer the future of modern luxury, our future-focused programmes could be the start of your journey to a fantastic career.
Our graduate opportunities offer the perfect blend of personal and professional development. Your department will support you in gaining the knowledge and expertise to perform effectively in your business function and role. Your graduate programme will give you an insight into our business, enhance critical skills and inspire your creativity, leadership and strategic thinking. enabling you to achieve your aspirations and be prepared for your career after the programme ends.
We have a range of different graduate programmes available, including: engineering, operations, business, finance, data analytics, HR and more!