Experian
Visit our website
View our graduate roles
When you choose Experian as the place to begin and build your career, you're choosing more than just an employer. You're choosing a company with thriving, award-winning roots in credit, data and technology. Over time you will discover the breadth of services and products we offer and how your role has a significant meaningful impact on our economy.
Typically recruits
STEM
Software Engineering
Data Analytics
IT
Finance
Key Facts
Roles will be advertised from October – February period on our careers website.
Our graduate schemes/apprenticeships will start in September 2022. – All candidates will receive a response on their application after the closing date
Case study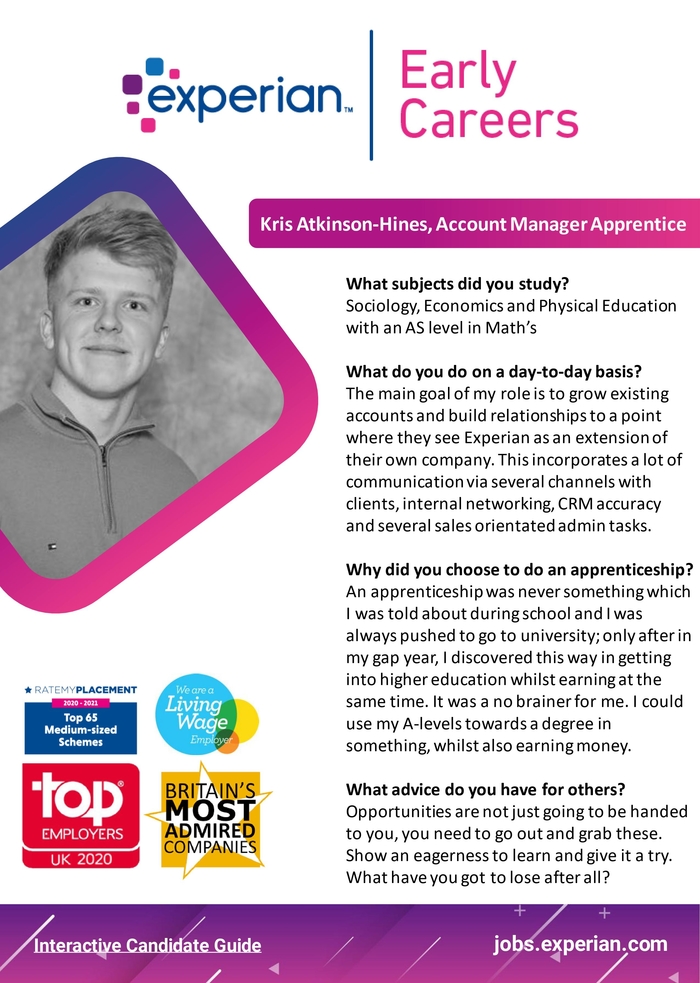 Resources
An introduction to Experian & Early Careers
DOWNLOAD