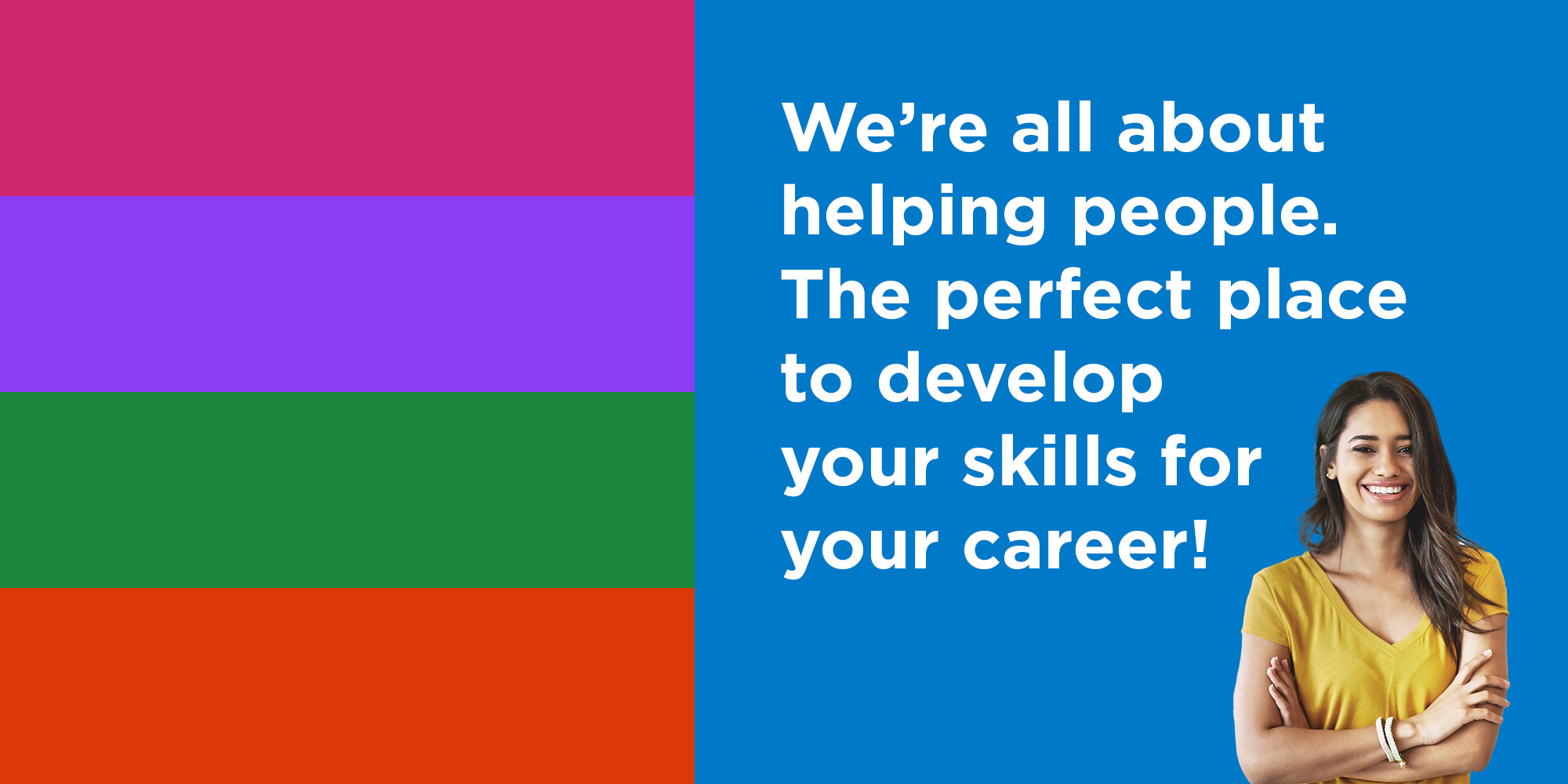 At Bupa you'll be challenged daily, you'll be encouraged to innovate and get to work with people who are committed to delivering exceptional experiences for customers. Learn more about our graduate opportunities.
Our purpose is helping people live longer, healthier, happier lives and making a better world. At Bupa we have no shareholders. Our priority is our customers and you.
Whether you know what you want to do in the future or are still working that out, we believe it's important to try it for yourself. That's why our career programmes are built with your future in mind, designed to equip you with knowledge, skills and experience that will last a lifetime.
Typically recruits in:
Actuarial and Finance & Governance
IT
Healthcare
Fact #1 We are an international healthcare company.
Fact #2 Our purpose is helping people live, longer, healthier, happier lives and making a better world.
Fact #3 We provide health funding and treatment, care and other health services to over 31 million customers across the world.
Meet Amy Spottiswood, a Bupa UK Mental Well-Being Practitioner
Can you tell us a little about your career journey?
I started my career as a Mental Health Recovery Worker for a mental health charity in Chester while completing my Undergraduate Degree in Psychology and Masters in Mental Health: Psychological Therapies. This role involved working one-to-one with clients on their mental health recovery ranging from stress and anxiety to psychosis and eating disorders. It was such a rewarding job and where I decided I wanted to work in mental health. For me, working in mental health really revolves around the job satisfaction you feel when you've made a difference to someone's day-to-day life.
What does your role involve?
As a Mental Well-Being Practitioner at Bupa, I am part of a team of seven incredible people who conduct mental health triage assessments. The team has extensive, varied experience from working with complex mental health in forensic settings, neuropsychological assessments, early intervention services and physical health and well-being services. The day-to-day role involves assessing clients' mental health needs and referring them onto relevant clinical services.
As mental well-being practitioners, we provide clients with psycho-education around their needs, to help them understand what they may be experiencing. During the assessment, the practitioner offers support and guidance, providing reassurance whilst delivering low-level interventions helping clients with areas such as sleep, relaxation, and stress management. We also support an online computerised Cognitive Behavioural Therapy programme where we can review and encourage client progress.
Who is your inspiration?
I don't really have one person who inspires me. I was originally inspired by a clinical psychologist I worked alongside in Chester and this combined with my degree at the time, contributed to realising that I wanted to pursue a career in mental health. My current team inspire me every day in all the dedicated, passionate work they do. Every client I have ever worked with has inspired me in one way or another. Working in mental health, as practitioners we are here to aid and facilitate the recovery process, but it is the individual who makes the real difference taking the physical steps towards recovery. That to me is inspiring.